Description
Take your gaming experience to the next level by getting the Lenovo IdeaPad Gaming 3i Laptop. Featuring a powerful 10th Gen Intel Core H-series processor, with 8 GB of DDR4 RAM, and NVIDIA GeForce GTX 1650 Ti GPU, with 4 GB of GDDR6 RAM, this gaming laptop provides enough firepower to keep you hooked to your games. Moreover, its advanced cooling system, comprising dual-action fans and dual vents, helps keep the system cool even when you play games for extended hours.
Product Description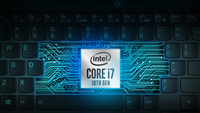 Powerful Performance
Equipped with a powerful 10th Gen Intel Core H-series processor, this laptop is here to offer a seamless and powerful gaming experience. It comes with an 8 GB of DDR4 RAM, which is expandable up to 16 GB, so you switch seamlessly between playing games to replying to an email and back without experiencing any delay. Furthermore, this laptop also comes with a 1 TB HDD and 256 GB SSD so that you can store multiple gaming titles, photos, videos, and more on it.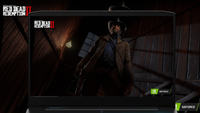 Rich Graphics
Your virtual games are sure to come alive, thanks to the 4 GB of GDDR6 NVIDIA GeForce GTX 1650 Ti graphics processor. This laptop has a refresh rate of 60 Hz, which ensures that you won't miss out on any action even while playing graphic-intensive games.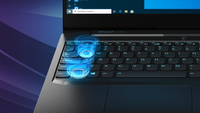 Effective Cooling
This laptop features the 5th generation thermal engineering that comes with built-in dual vents and dual-action fans, which help keep this laptop cool even if you play games for long hours. Also, this laptop's enhanced heat sinks can easily handle higher CPU and GPU temperatures, ensuring this laptop stays cool at all times.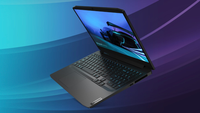 Long-lasting Battery
With this laptop, you can easily play games for up to 8 hours on a full charge. Moreover, you can quickly recharge its battery, thanks to the Rapid Charge technology. You can easily switch between different modes on this laptop, thanks to the Lenovo Vantage that offers features like the Q Control. By pressing the Fn+Q keys, you can switch between Performance mode, Quiet mode, and Balanced mode, depending on your preference and the game you're playing.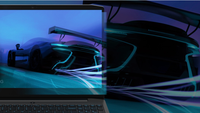 Vibrant Visuals
Watch movies, play games, and more on this laptop's clear and vibrant 39.62 cm (15.6) Full HD IPS antiglare display. Thanks to 250 nits brightness, screen stuttering is reduced so you can view every frame seamlessly. This laptop's NVIDIA GeForce GTX 1650 Ti graphics processor and the refresh rate of 60 Hz make the virtual world that's much more lifelike. Moreover, this laptop comes with narrow bezels on 3 of its sides so you can enjoy an immersive viewing experience.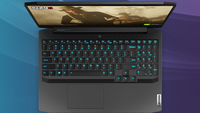 Backlit Keyboard
This laptop comes with an ergonomically designed keyboard that has larger arrow keys, dedicated media controls, and a full-sized number pad so that you can play games and type a presentation without feeling any discomfort. You can also play games in dimly lit environments, thanks to the backlit keyboard. Also, you can control this laptop's cursor with precision, thanks to the 30% larger one-piece trackpad and Windows precision drivers.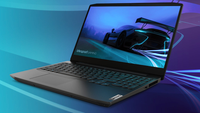 Lag-free Connectivity
Thanks to the 2×2 Wi-Fi 6 support, this laptop from Lenovo makes it easy to enjoy playing online games without any interruptions. Additionally, you can connect various compatible devices to this laptop as it supports Bluetooth v5.0.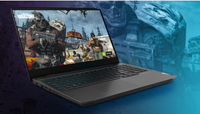 Clear Audio
Every beat will feel more immersive and entertaining as this laptop's speakers are equipped with the Dolby Audio technology.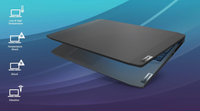 Bold and Stylish Design
Having undergone and successfully passed several Military Specification Tests, this durable laptop features a stylish design, with refined curves and contour, making it a must-have device for all gaming enthusiasts. Also, this laptop features a sleek profile as it has a thickness of 24.9 mm.