HIGHLIGHTS
Whether you're watching a movie, your favourite TV show, or playing a game on a console with your friends, this Ultra HD (4K) LED Smart Android TV from Motorola is here to transform your entertainment experience. While features such as AutoTuneX Display Technology and Dolby Vision + HDR 10 provide stunning visual quality, the AmphiSoundX feature provides an amazing sound experience. Also, with this TV's remote that comes with Hotkeys and Google Assistant, finding and navigating content is a piece of cake.
Product Description
AutoTuneX Display Technology
This feature tunes each frame of video content for the optimal combination of colors and contrast based on the source and type of video content. By bringing out the finer elements in each pixel of the frame, the dynamic contrast ratios facilitate highly detailed representations of darker shades and highlights.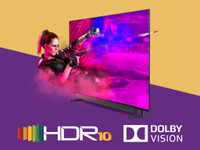 Dolby Vision + HDR 10
The Dolby Vision and HDR 10 decode scene-by-scene brightness, contrast and color performance and provide you with exceptional image accuracy, just like how the creator visualised. Apart from brighter highlights and a wide range of color detail, the 10-bit color depth's offers an extensive range of 1.07 billion colors, enabling incredible visual possibilities.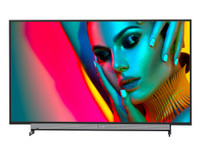 4K Resolution + Super Bright Panel
With the Super Bright panel and 4K resolution, you get four times more resolution than conventional HD screens, 4K images with incredible clarity and sharpness. Also, its innovative panel with no color wash provides a truly immersive and revolutionary 4K experience.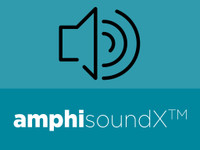 AmphiSoundX
The in-built 20 W front-firing soundbar provides unmuffled sound directly so that you get to enjoy an outstandingly immersive audio experience. While the power-packed DTS TruSurround creates a realistic audio output that spans the entire room, the Dolby Audio technology enables Dialogue enhancement and Volume Leveling, and provides amazing clarity and sound immersion.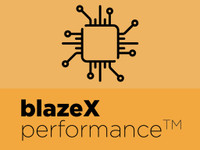 BlazeX Performance
Enabled by the MEMC technology, the BlazeX Performance offers lightning-fast motion processing so that thrilling action movie sequences and sports can be enjoyed like never before. It comes with 2.25 GB of RAM, 16 GB of ROM, a next-gen super-fast Mali GPU and a quad-core processor, so that there is reduced transition lag between video frames, providing you with a blur-free video-watching experience.
Game Like Never Before
Its bundled wireless Android TV Gamepad provides longer and more engaging gameplay, offering you an immersive gaming experience. Its double joystick and directional keys are suitable for all gamers, making this the ideal TV for your home.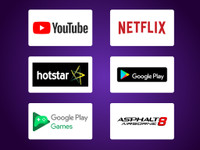 Smart Features
Harness the power of AI and experience the power of the official Google Android Pie v9.0 which lets you enjoy a truly intuitive experience. With all your favourite apps like Netflix, Hotstar, Playstore, YouTube and much more in one place, you can enjoy limitless hours of high-quality content that's tailored to your needs.
Unmatched Convenience
With Hotkeys on your remote, you can easily access all your favourite apps for quick one-touch operations. While Google Assistant lets you experience all-round ease, you can also cast your favourite photos and videos from your phone to this TV, thanks to the built-in Chromecast feature.

Google Assistant
Access your favourite movies, TV shows and more using your voice with the help of the in-built Google Assistant. Activate this feature using the special button on your remote and have an immersive search experience. In fact, you can also search in two languages – English and Hindi. The Google Assistant also lets you control and manage all the smart devices such as smart lights, your smart TV and more. With the Google Assistant, your daily dose of entertainment virtually got a virtual assistant.