DESCRIPTION
The Apple Watch Series 5 features a fast 64-bit dual-core processor and an always-on display which shows the time and important information without the need to raise your wrist. With the built-in compass, navigation is made easy. Apart from monitoring your heart rate, it also tracks your workouts and activity, and also lets you connect with people and information you care about easily, directly from your wrist.
Product Description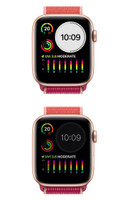 A Display that Never Sleeps
It's Retina Display is always on and shows the time and other important information from your favourite apps.
Keeps an Eye on Your Heart
It lets you quickly check your heart rate, and also gives you notifications when it appears to be too high or too low. It also lets you check your heart rhythm with the ECG app.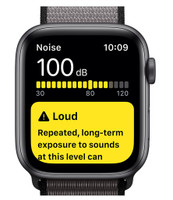 Tells You When Things Are Getting a Little Loud
When decibels rise to levels that can impact your hearing, the Noise app alerts you to protect your eardrums.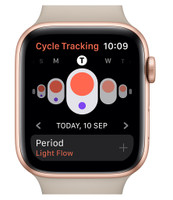 Lets You Track Your Cycle with a Tap
Logging information about your menstrual cycle is made easy with the cycle tracking app that comes with this watch.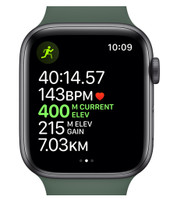 Helps You Crush Your Fitness Goals
No matter how you exercise, there's a workout for you. It also provides advanced metrics for every level of athlete. It is also swim-proof, so you can take a dip in the pool without any worry.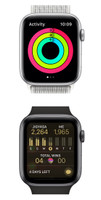 Motivates You to Move, Exercise and Stand
Apart from tracking your progress, the activity rings also inspire you to sit less, move more and exercise every day. It also lets you compete with your friends in various challenges.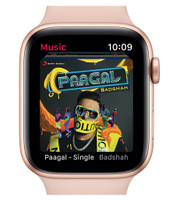 Streams Your Favourite 50 Million Songs
With the entire Apple Music Library and your favourite podcasts right at your wrist, you'll never be bored again.
A Watch with a Great Sense of Direction
It comes with a compass and ground elevation, so you'll be prepared for life's twists and turns, and ups and downs.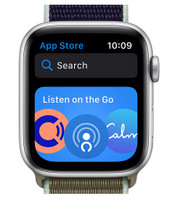 Apps in a Snap
With the App Store right on your wrist, you can now find and download the latest apps in mere seconds.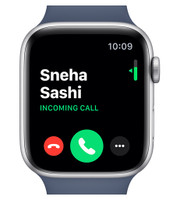 Helps You Stay Connected
You can now call, text, and listen to your favourite music without ever having to reach for your phone.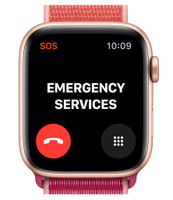 Calls for Help When You Need It
This Apple Watch can automatically call for assistance, thanks to its Emergency SOS and fall detection features.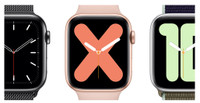 And Yes, This Watch Also Tells the Time
Featuring more than a hundred watch faces and infinite ways to personalise them, telling time will never be the same.