Product Description
S430FA-EB006T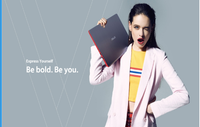 Colours That Show Your Vibe
The new VivoBook S14 features a bold new lightweight design with unique colour combinations, a choice of textured finishes, the innovative three-sided NanoEdge display and ErgoLift hinge. This VivoBook S14 offers a combination of performance, style, and comfort to help you get the job done, wherever you are just like every VivoBook that came before it.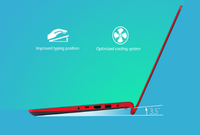 ErgoLift – For Your Comfort
When you open up the VivoBook S14 you access a world of productivity and possibilities. It features a precision-engineered ErgoLift hinge. The ErgoLift has a silky-smooth dual action that holds the display securely at any angle and slightly tilts the keyboard up by 3.5 degrees to give you a perfect typing position. The ErgoLift hinge design improves the cooling efficiency of this laptop for a stable computing experience.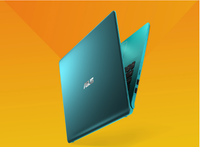 Thin and Light
This laptop is 18 mm Ultrathin and 1.4 kg light.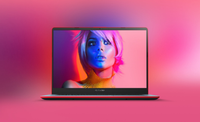 NanoEdge Display
With the new NanoEdge display, VivoBook S14 now has an even narrower bezel along the top and sides of the display. This results in an 84% screen-to-body ratio. This narrow NanoEdge display now delivers unrivalled immersion in a much more compact package. The display on this laptop boasts of a 178 degree wide viewing angles and has exceptional colour reproduction.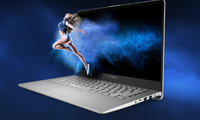 A Performer, A Workhorse
The VivoBook S14 features the very latest 8th Generation Intel Core i5-8265U processors. It also features 8GB DDR4 RAM to ensure that your experience is smooth. Be it productive multitasking, multimedia editing or casual gaming – it can handle it all.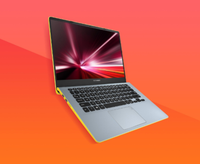 Hybrid Storage – Access Data in the Blink of an Eye
The combination of a 1TB HDD along with a 256 SSD dual-storage design gives you the best of both worlds – the blistering data speeds of an SSD and the large capacities offered by an HDD. Install apps on the SSD and enjoy super fast load times. Use the HDD to store photo albums, music, and movies as it has a large capacity.
Wi-Fi Master
VivoBook S14 is a machine that boasts the latest wireless networking features and ASUS' Wi-Fi Master technology to give you reliable connections and faster speeds at greater distances than ever before. You will have nothing to worry about even you are using USB 3.0 devices which can be a source of wireless interference. You can still stream smoothly even when S14 is 225 meters or more away from the router, that's 65 meters further than the range of conventional laptops!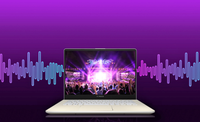 Audio That Has Inspirational Tone
ASUS SonicMaster that is featured on this laptop is a combination of hardware, software and audio tuning designed with the goal of giving you the very best audio experience. It features professional-grade codec that ensures precise audio encoding and decoding while amplifiers, large speakers and resonance chambers ensure a powerful audio delivery and deeper bass. You also get truly immersive sound as the signal processing and tuning features of the VivoBook S14 help refine minute details, filter noise and improve audio clarity.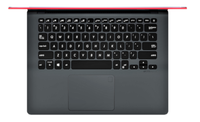 Just So Its More Eye-catching
This VivoBook S14 features a full-size backlit keyboard which is perfect for working in dim environments. It is ergonomically-designed, sturdy, features one-piece construction and 1.4 mm key travel provide a comfortable typing experience.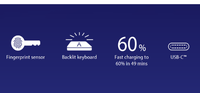 Productivity Features That Maximizing Your Potential
The VivoBook S14 features a fingerprint sensor that's integrated into the touchpad for fast and secure login. It also features a USB Type-C (USB-C) port that ensures superfast data transfer speeds and a fast-charging feature that ensures you are able to recharge a low battery to 60% in just 49 minutes.